Sunday, October 23 at 4:30pm
This October we are celebrating Mr. & Mrs. C's 3Rs with a dinner in their honor featuring the foods and wines they loved. The three Rs stand for Riesling, Ravioli and Radicchio.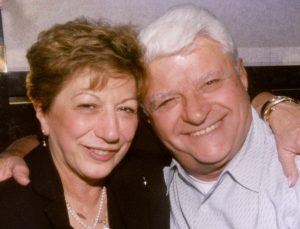 Mrs. C was an excellent cook and she would bring her home-cooked meals to the winery during harvest for the workers in the vineyard. Over time, it turned into an event in the wine shop so our customers could experience her home-cooked, traditional Italian foods. Mrs. C cooked and served her 3Rs for 11 consecutive years!
Your ticket includes a glass of wine when you arrive, a glass of wine at dinner and a tasting of the not-yet-released brand new wine Barrel Ferment Riesling. Live music will be performed by pianist Karl LaPorta. You are also invited on a special Vineyard Origins winery tour, looking at the winery as it was and as it is now.
The Menu:
Antipasto, Sautéed Rapini with sausage, Cheese Ravioli in marinara sauce, Radicchio salad with oil and vinegar, Italian bread and butter, Tiramisu, Coffee