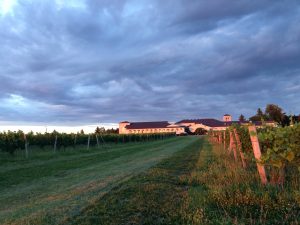 Welcome to Casa Larga Vineyards, located just outside of Rochester, NY in the Finger Lakes Wine Region. Since 1974, the Colaruotolo family has been committed to producing superior, award-winning wines, and creating a unique experience for all vineyard guests.
Our winery is open year-round for visitors. Click below to see our wine shop hours, and to explore all the experiences you can have with us.
January Regular Hours:
Monday-Friday, Sunday: 12pm-5pm
Saturday: 10am-6pm
Closed New Year's Day, Jan. 1
Jan. 10-11: Closed for Inventory
Sunday-Friday 12:00 to 5:00 p.m.
Saturdays 10:00 a.m. to 6:00 p.m.
Daily 10:00 a.m. to 6:00 p.m.
Memorial Day: 10:00 a.m. to 4 p.m.
4th of July: 10:00 a.m. to 4 p.m.
Labor Day: 10:00 a.m. to 4 p.m.
Thanksgiving: Closed
Dec. 1-15 10:00 a.m. to 6:00 p.m.
Dec. 16-23 10:00 a.m. to 7:00 p.m. (Happy Hour 5pm-7pm)
Dec. 24: 10:00 a.m. to 4:00 p.m.
Christmas Day, Dec. 25: Closed
Dec. 26-30: 10:00 a.m. to 6:00 p.m.
Dec. 31: 10:00 a.m. to 4:00 p.m.
New Years Day, Jan. 1: Closed