We are proud to introduce our new Sip & Learn series. These classes are meant for you to be able to learn about wine, the wine making process, how wines made from the same grape can taste so different, and how they all pair with food. Each class will focus on a different topic and feature several different food pairings for the wine being tasted. Gather up your friends and come to learn how to taste wine in a new way. Elevating your wine knowledge and tasting experience has never been easier!
We have finished with the Fall 2017/Winter 2018 series of Sip & Learn classes, but sign up for our emails to get notifications on when we are going to be having more classes!
Dinner postponed until further notice
Keeping up with tradition, this October we are celebrating Mr. & Mrs. C's 3Rs with a dinner in their honor featuring the foods and wines they loved. The three Rs stand for Riesling, Ravioli and Radicchio.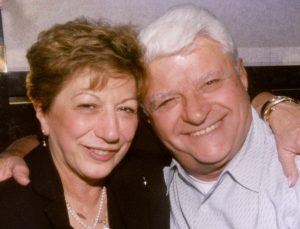 Mrs. C was an excellent cook and she would bring her home-cooked meals to the winery during harvest for the workers in the vineyard. Over time, it turned into an event in the wine shop so our customers could experience her home-cooked, traditional Italian foods. Mrs. C cooked and served her 3Rs for 11 consecutive years!
Your ticket includes a glass of wine when you arrive, a glass of wine with dinner and a tasting of a featured wine of the evening. Live music will be performed. You are also invited on a special Vineyard Origins winery tour, looking at the winery as it was and as it is now.
2017 Menu:
Antipasto appetizer
Green salad with Radicchio blend
Ravioli with red sauce
Sausage with potatoes and onions OR chicken cacciatore
Vegetarian lasagna OR greens and beans
Fish soup with crusted bread