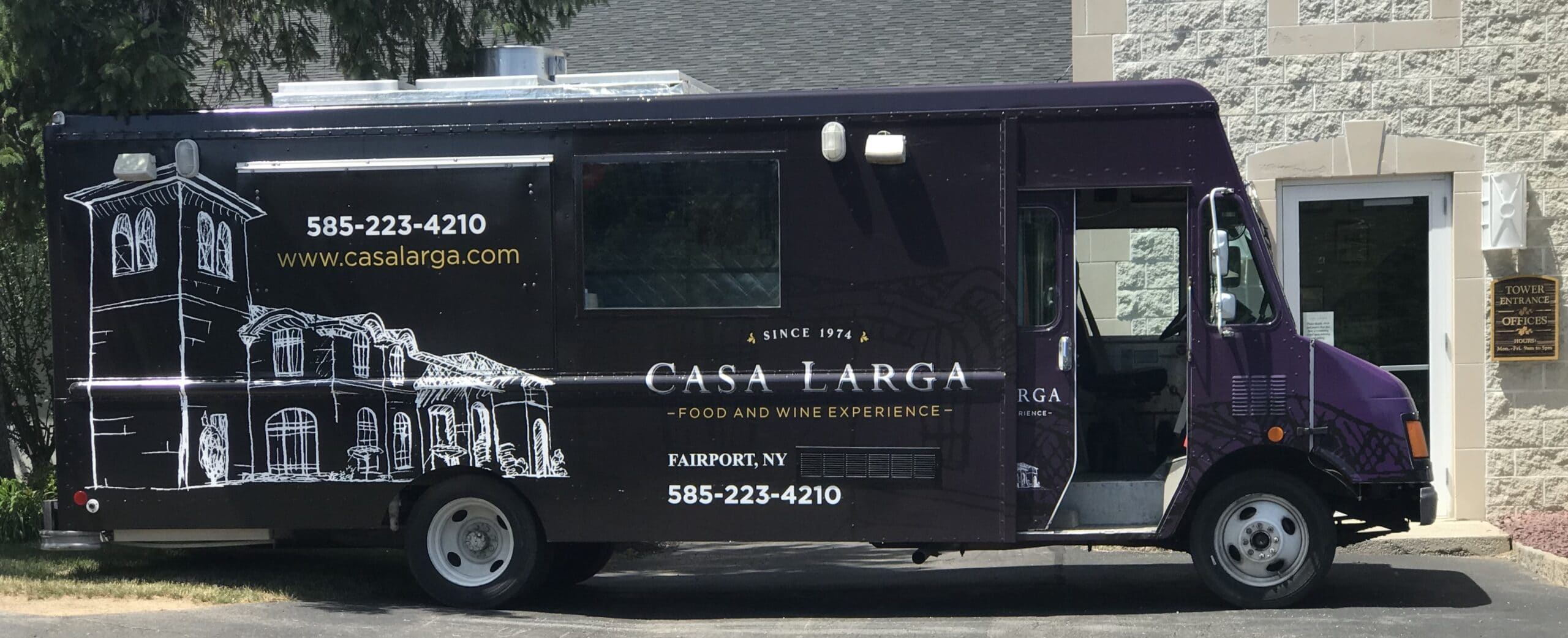 Our Food Truck is closed for the season!
We are excited to debut our brand new food truck!  It's something we've been dreaming of and working on for a long time. Please bear with us as we launch and work through our new process, and please follow all safety guidelines. Come out and enjoy a sandwich and a glass of wine by the vineyards - or place an order to take home. Order in person or online!
Food Truck Hours
Stay tuned for the 2021 Schedule!
Ordering
In Advance.

Orders placed before 4:00p will be ready by 4:30pm. If you would like to pick up at a specific time, add the pick up time in your special notes on the order.

In Person.

Step right up and tell us what you'd like!

Online.

Orders placed between 4:30pm and 6:30pm will be ready for pick up 30 minutes after the order is placed unless you note a specific pickup time in the special notes. Order below: