You Are Cordially Invited To...
Customer Appreciation Night
As we near the holiday season, we would like to thank you for your dedication.  Join us on Thursday, November 10th from 5:30- 7:30 for Customer Appreciation Night!  Get ahead on shopping for the holiday season while enjoying samples from local businesses, one night only specials, and a brand new wine release.
We ask that you confirm your attendance by filling out the form below.
New Release: Reserve Syrah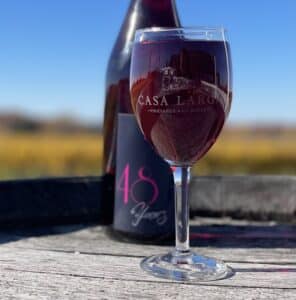 This single vineyard select Syrah has notes of blackberry and raspberry, punctuated by a smooth peppery finish.  Full bodied, well structured and age worthy.
Purchase a bottle of Reserve Syrah on Customer Appreciation Night to have it signed by head wine maker Paige Vinson!
Wine Lovers Club VIP Lounge
The upstairs wine shop will be reserved for members to enjoy members only specials.
An Italian Way of Living with Wine, Food & Family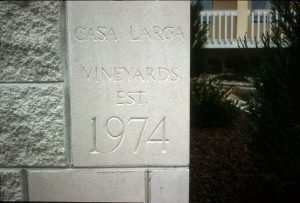 For Ann and Andrew, life revolved around family, food and wine. There was always room for one more at the dinner table where the food was delicious and abundant and delicious wine flowed. They gave us our old-world approach to making wine and doing business. We are proud to continue sharing their passion for family, food, fine wines and giving thanks –and we are delighted to count you as part of the Casa Larga family.