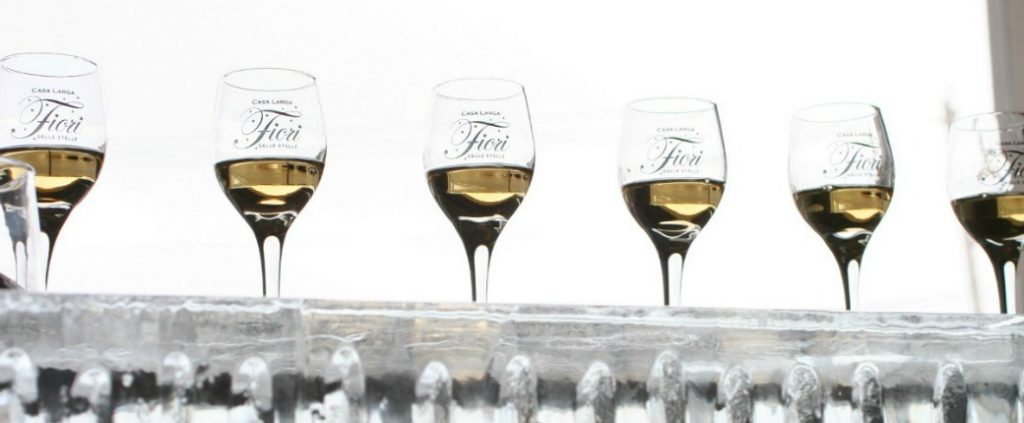 NYS Ice Wine & Culinary Festival
February 18th, 2023
Session 1: 11:00 am- 2:00 pm
Session 2: 3:00 pm- 6:00 pm
Hosted by Casa Larga Vineyards
2287 Turk Hill Road, Fairport, NY
(585) 223-4210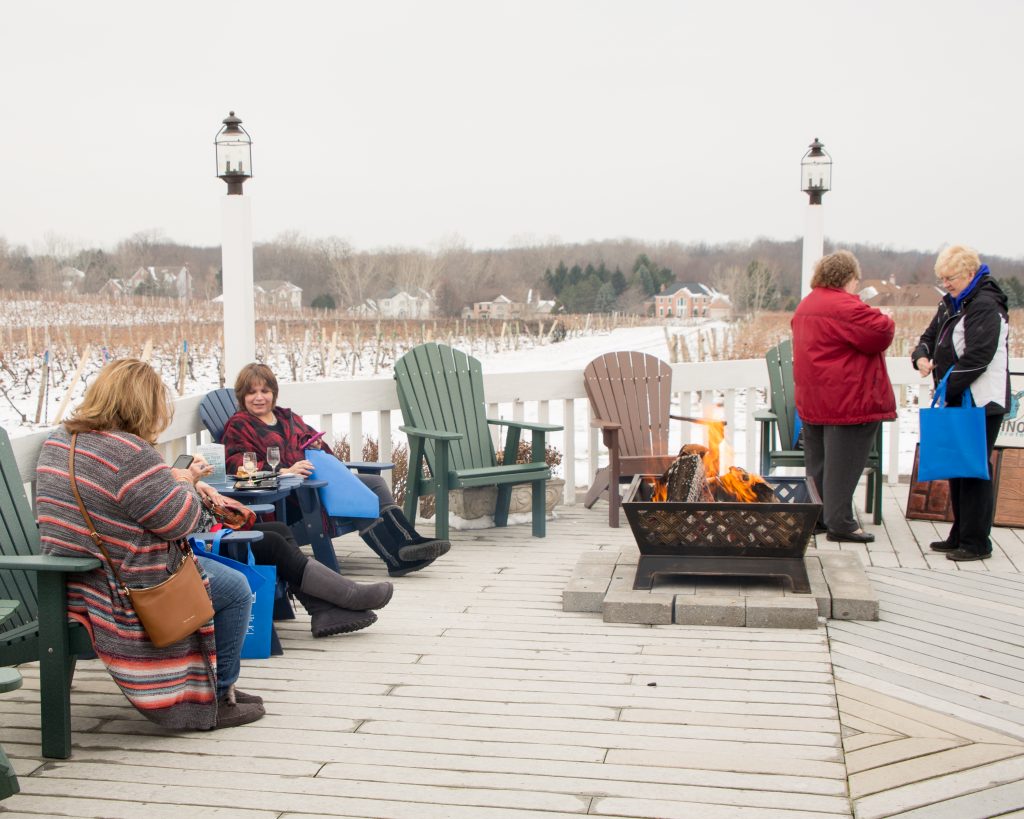 NYS Ice Wine & Culinary Festival
February 18th, 2023
Session 1: 11:00 am- 2:00 pm
Session 2: 3:00 pm- 6:00 pm
Hosted by Casa Larga Vineyards
2287 Turk Hill Road, Fairport, NY
(585) 223-4210
Taste the Best Ice Wines in New York State
Join us for the annual NYS Ice Wine & Culinary Festival - the largest celebration of traditional Ice Wines made in NYS. Authentic Ice Wines are a challenge to produce and are therefore rare and special. In order to qualify as a true ice wine, the wines must be produced from grapes that have been frozen on the vine. The frozen grapes must be picked and pressed within hours of the first sustained freeze. Because of this labor-intensive and weather-dependent process, very few wineries even attempt to make ice wine. New York is also one of the very few places in the world that has the climate to support traditional ice wine production, thus producing a rich, sweet and smooth wine.
Book tickets for the festival to experience a specially curated wine and food pairing where Ice Wine is infused into each professionally guided course.  We will also offer opportunities to fill your commemorative glass with additional samples from Casa Larga and visiting NYS producers.  The celebrations continue with winter activities, photo opportunities and wine seminars for a festival you won't want to miss!
Saturday, February 18th, 2023
Session One- 11:00 am- 2:00 pm
Session Two- 3:00 pm- 6:00 pm
---
Ticket Information
Tickets can be purchased for one person or in groups of 2, 4, 6 or 8.  Groups smaller than 8 people will be assigned to a shared table with other festival attendees.  Tickets are valid for one session only, which include the food & wine pairings, as well as activities.
Current pricing, valid 2/5/23 - 2/18/23
Single Ticket: $85+tax
Group of 2: Regular $170+tax, Seated with others
Group of 4: Regular $340+tax, Seated with others
Group of 6: Regular $510+tax, Seated with others
Group of 8: Regular $680+tax, Seated with your group of 8
For further questions or clarifications, or if you are a Wine Lovers Club member and want to purchase tickets, please call Casa Larga directly at 585-223-4210 ext. 2 to receive your discount.
___________________________________________________________
Tickets are limited to only 200 people per session, and increase in price as the festival nears, so we recommend you purchase your tickets early.  When a session is sold out, you can call the wine shop (585) 223-4210 ext. 2 to be placed on the waitlist.
$75 + TAX until January 28th
$80+ TAX until February 4th
$85 +TAX Until February 18th
All tickets purchased for the 2023 NYS Ice Wine & Culinary Festival are NON-REFUNDABLE.  If you are unable to attend, you are welcome to find a 21+ adult to attend in your absence
Savor the Ice Wine Infused Menu
Course 1: Chopped Salad made of brussels sprouts, broccoli, carrots, kale, red pepper, red onion, toasted almonds, smoked blue cheese, and caramelized pears, drizzled with an Ice Wine vinaigrette 
Course 2: Roasted Butternut Squash Soup, infused with an Ice Wine cream
Course 3: Cuban Sandwich created with slow roasted pork and black forest ham on Cuban bread from Fairport's Amazing Grains Bakery. Topped with crisp dill pickles, aged swiss cheese and Ice Wine mustard.
Course 4: A rich, silky, dark chocolate flourless cake with an Ice Wine raspberry coulis sauce.
Please notify us of any allergies in your party
Featured Partners
Taste wine from other authentic NYS Ice Wine  producers
Weis Vineyards
Sheldrake Point
Festival Fun
Horse-drawn sleigh rides through the vineyard
S'mores and hot beverage station around the fireplace
Take home Casa Larga glasses
Wine Shop
2021 Ice Wine Debut
Samples from Iron Smoke Distillery, Black Button Distillery & Arbor Hill
Additional tastings and purchases can be made in the wine shop
Ice Lounge
Enjoy an Ice Wine Cocktail in the upstairs wine shop area
Casa Larga is within pickup/drop-off radius of rideshare companies including Uber and Lyft; guests consuming alcohol are encouraged to utilize these services.