Our menus include options for breakfast, breaks, served lunch, buffet lunch, hand passed hors d'oeuvres, served or buffet dinner, desserts, chocolate fountain and late night munchies.
You can also select dishes from our Picnic Menu for events on our patio, or bring them indoors!
Looking for our Wedding Menus?
Our standard package includes:
Five-and-a-half-hour Standard Bar
Champagne or Wine for the Wedding Toast
Table-side wine service during dinner
Add to your event with a full bar (including liquor), special vintages or local, seasonal craft beers from Rohrbach Brewing Company, Fairport Brewing Company, Naked Dove Brewery or Three Heads Brewing.
Our Chef
Bella Vista provides in-house food service through a culinary alliance with our chef and his team. With signature dishes and a beautiful array of patterned flatware and china, we're sure you'll be impressed.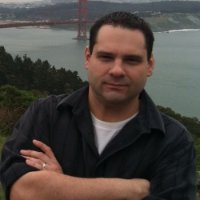 Chef Mike Sokolski attended Johnson & Wales University College of Culinary Arts in Providence, Rhode Island. During his time at the prestigious culinary school, he gained international experience working abroad at Hotel Maes-y-Neuadd in North Wales, United Kingdom.  After graduating, he worked at a variety of restaurants and country clubs in both Upstate New York and Chicago. His resume includes time at the four-star, James Beard award-winning restaurant TRU in Chicago, as Executive Chef at Penfield Country Club and as the banquet chef at Medinah Country Club in Illinois. Most recently, he was a Chef Instructor and Executive Chef at the New York Wine & Culinary Center in Canandaigua.
Chef Mike describes his style as "American regional" and is focused on sourcing local ingredients. From produce to proteins and even other products like honey, there are many purveyors who supply local ingredients of excellent quality.
Contact Us
---
To check availability for your event date: