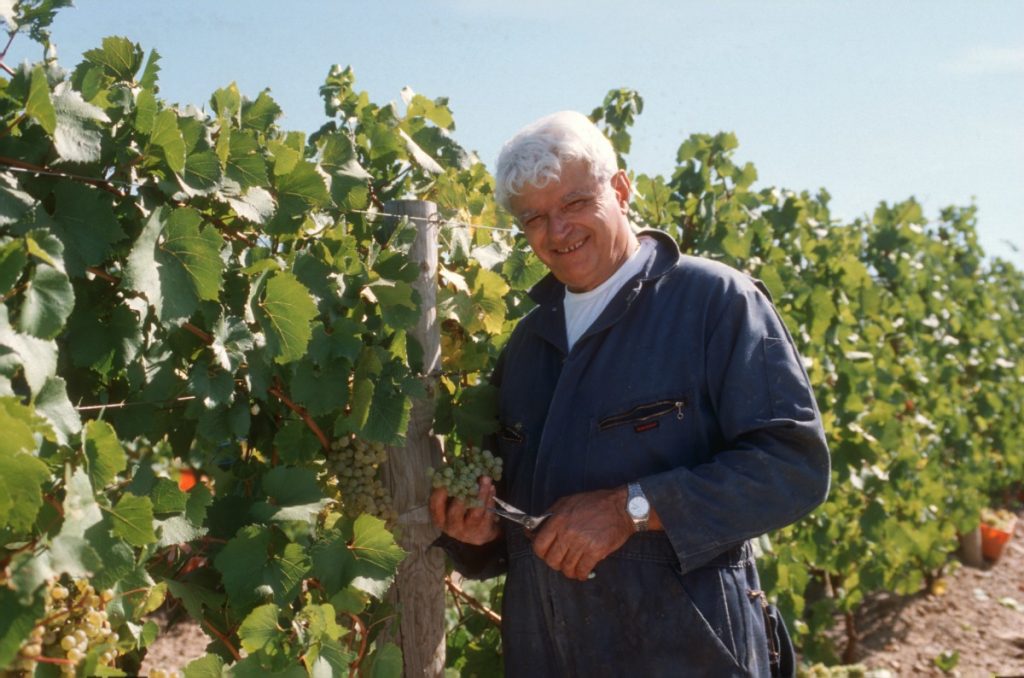 Happy Birthday, Mr. C! We're celebrating with New Releases
We love to celebrate our founder every year, and this year we are especially excited to be releasing new wines and new vintages of other wines. Our Heritage white is a new white wine blend of grapes grown in the oldest part of our vineyard. It's lightly sweet, wonderfully aromatic, and really shows off the history of our winery.
We're also welcoming back some of our customer favorites: Rosé of Pinot Noir, Medium Sweet Riesling, and most notably, Wild Ferment Riesling! This immensely popular wine is difficult to make and we are so happy to have it back in the tasting room. To learn about this wine and more about the history and winemaking of the Heritage, check out our discussion with our director of winemaking, John Colaruotolo, and our winemaker, Matt Cassavaugh!