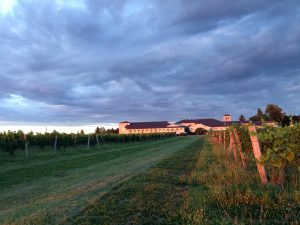 Welcome to Casa Larga Vineyards, located just outside of Rochester, NY in the Finger Lakes Wine Region. Since 1974, the Colaruotolo family has been committed to producing superior, award-winning wines, and creating a unique experience for all vineyard guests.
Our winery is open year-round for visitors. Click below to see our wine shop hours, and to explore all the experiences you can have with us.
Our wine shop is closed for walk in business. However, we are offering curbside pickup and local delivery in addition to shipping services. We are here to help with your wine needs while also practicing social distancing.
May Hours for curbside pickup are Noon-5:00 pm Monday-Sunday. (as of 5/20/2020, subject to change). For more details, visit our updates page.