Taste the Best Ice Wines in New York State!
Join us for the annual NY Ice Wine & Culinary Festival - a celebration of traditional ice wines made in NYS. Learn how New York ice wines are handpicked when frozen on the vine and then pressed. You will be able to taste ice wines from several wineries and sample foods infused with ice wine, created by Chef Autumn from RIT.
This is the largest ice wine tasting festival and celebration of ice wine produced in New York State. Authentic Ice Wines are a challenge to produce and therefore are rare and special. You will be tasting ices wines from wineries across the state. You can also enjoy local craft spirits and hard cider tastings.
If you are interested in becoming a vendor, click here to apply.
If you are a New York State winery that produces authentic ice wine, click here to apply.
If you are interested in becoming a sponsor, contact cfabretti@casalarga.com.
Taste Ice Wines
The biggest ice wine tasting festival in New York State! Ice wine is a delicacy and true ice wine is a rare and special product. Taste ice wines from these wineries in 2020:
Casa Larga Vineyards
Hazlitt 1852 Vineyards
Hunt Country Vineyards
Schulze Vineyards and Winery
Keuka Spring Winery
Weis Vineyards
And more to come!
Plus enjoy tastings of local craft spirits from Black Button Distilling and NY hard cider tastings from Embark Cider Works.
Savor the Ice Wine Infused Menu
Sample ice wine-inspired (and infused) cuisine made by RIT Catering Chef de Cuisine Autumn Geer.
Barbacoa Taco with mojo Ice Wine Slaw - marinated slow braised chuck roast, topped with Ice Wine slaw, and served in a flour tortilla
Pepperjack Macaroni and Cheese topped with Ice Wine BBQ Brisket

Also available without brisket

Roasted Red Pepper Soup
Arugula Salad topped with Boursin Truffle, crispy Prosciutto, roasted sweet potatoes, roasted beets, pumpkin seeds and a roasted carrot Ice Wine vinaigrette
Dessert provided by Nando's Pizzelles
Please note if you have any allergies to the ingredients listed, we are sorry but we can not guarantee that any food cross contact will not occur.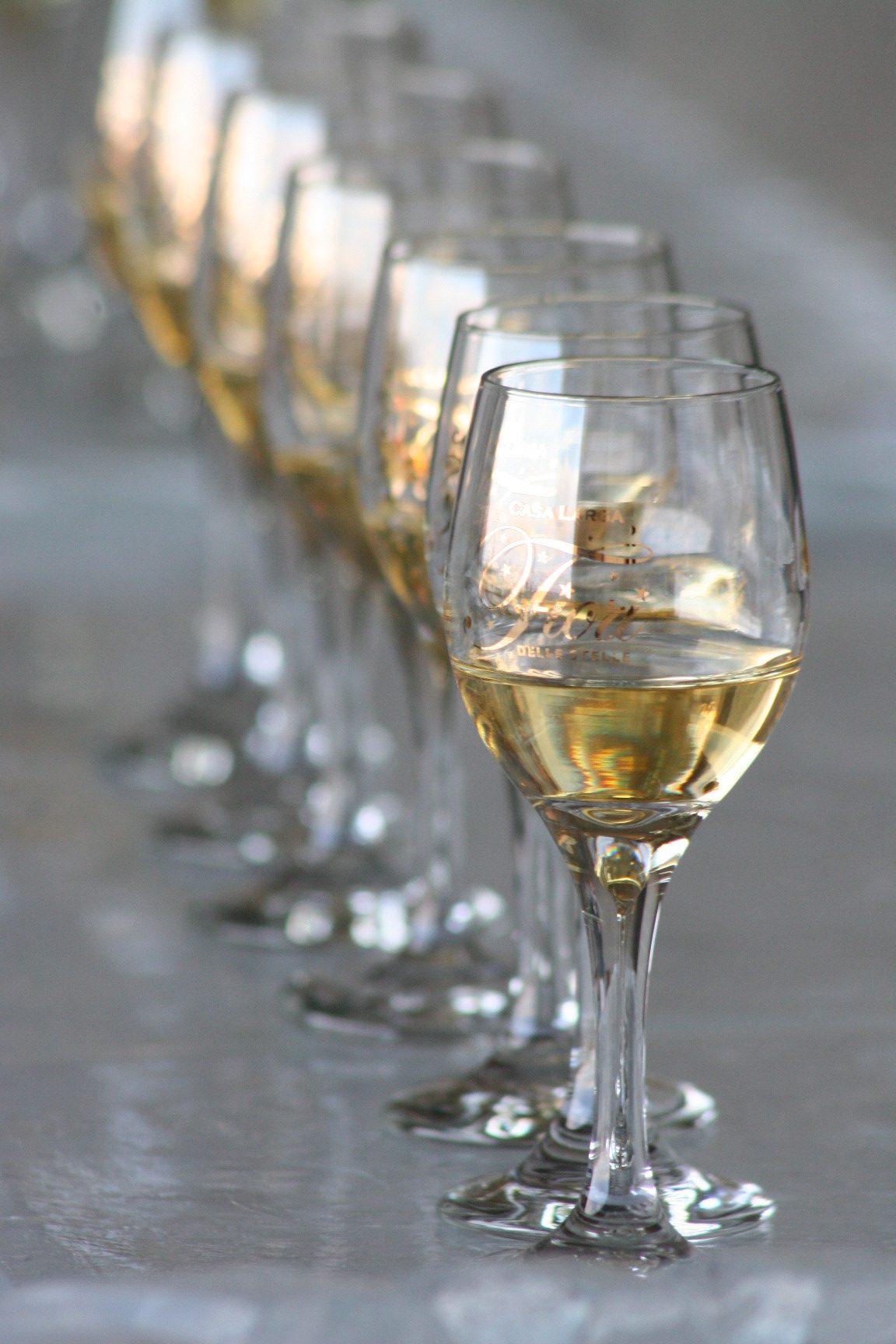 Shop
Lots of shopping! Here are the vendors you will find at the 2020 festival. More added every day:
The Mustard Seed
Bella Bags
Memories in 3D
Everdry Waterproofing
Dream Vacations
Spangler Forge
Cutco Cutlery
Affaire de Chocolat
Rhino Chiropractic,
We are currently finalizing our vendors for 2020! Check this space as we add more. Interested in being a vendor? Please reach out to Cathy Fabretti at cfabretti@casalarga.com or by calling (585) 223-4210 x 121
Entertainment
Enjoy live music by Matt Valerio.
Tickets
To Purchase Tickets, Click Here!
New for 2020: In order to better accommodate our guests, we will be having two different sessions for our 2020 Ice Wine Festival. You must purchase a ticket for one of our two sessions, and the ticket is only available for that section. There are a limited amount of slots for each session, so book early to make sure you can attend your preferred time
Session 1: 10:00am-1:00pm
Session 2: 2:00pm-5:00pm
Ticket Prices:
2019: 2 for $90
January 2020: 2 for $110
February 1-14: 2 for $120
At the Door: $70.00 each
New for 2020
Ice Club – Upstairs in the Wine Shop – saunter up to the Ice Club when you are able….climb the stairs…. then relax and chill out for a bit.

Between 10:00 to 11:30 - Get Schooled and Take the Challenge. It is on….Ice vs Iced.
Between 11:30-1:00 - Uninhibited, Savourous and Scrumptious. Ice Wine Trivia and Liquid Surprises.
Between 2:00 to 3:30 - Get Schooled and Take the Challenge. It is on….Ice vs Iced.
Between 3:30-5:00 - Uninhibited, Savourous and Scrumptious. Ice Wine Trivia and Liquid Surprises.

Ice Wine Tours: 10:30, 11:30, 12:30, 2:30, 3:30, 4:30