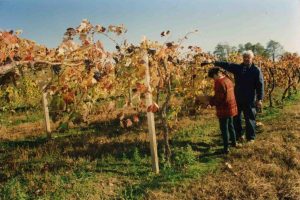 Casa Larga is dedicated to preserving our Italian heritage. The legacies of our founders, Andrew and Ann Colaruotolo, is a key part of our continued success. Fondly, we call them Mr. C and Mrs. C.
Italian Beginnings
Andrew Colaruotolo was born in July of 1931 to Antonio and Josephine Colaruotolo in Gaeta, Italy, a small Mediterranean fishing village located between Rome and Naples. He was the third of four children.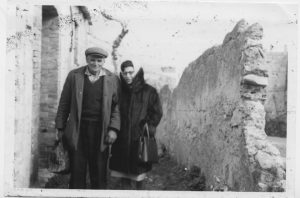 His father, Antonio, was a merchant marine as well as a fisherman and farmer. Antonio spent many months abroad in the newfound land of America, working as a laborer to send home money to his wife and four children.
In his youth, Andrew spent much of his time working alongside his grandparents in the fields and in their small, family-owned grocery store. In Italy, it was customary for a family to have several very small farms that were in different climatic regions perfectly suited for growing different types of fruits and vegetables. It was here in the fields of Italy where Andrew fostered a stewardship for the land.
Each of the Colaruotolo family's farms had a different name and specialized in a different product, such as olives, cheese and citrus fruit. "Casa Larga" was the farm where Andrew's family grew grapes and made wine. Of all the vineyards in the Gaeta area, "Casa Larga" was known as the one where the highest quality grapes were grown. Here, Andrew was taught by his grandmother that only a meticulously tended vineyard will yield the fruit required to produce high quality wine.
After World War II, at the age of 17, Andrew immigrated to Rochester along with his sister, Eliza. Leaving behind their mother, father, sister and war-torn country, the siblings joined their brother, Frank, who had already come to Rochester in search of a better life. Andrew began his career as a mason, studying architecture at RIT and learning English at night.
Italian-American Roots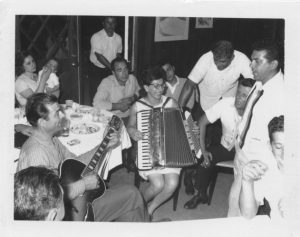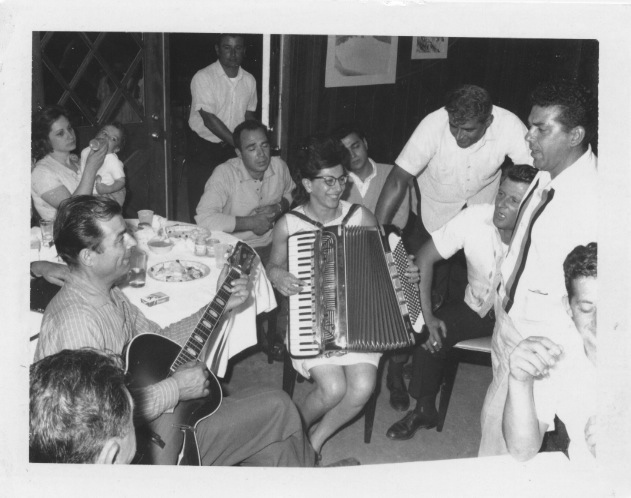 Antionette Campbell was born in 1934 in Rochester to immigrant parents. She grew up speaking Italian at home and taught herself to speak English at the age of 5 when she began kindergarten. She graduated from Jefferson High School in 1952 and later attended the Rochester Business Institute.
Andy and Ann met at a dance in 1956 and married in April of 1957. Shortly after they wed, they started a home building company, Anco Builders. After mastering the art of stone masonry and becoming a successful home builder, Mr. C set out to reconnect with his passion for the land. In 1974, he started planting a vineyard in Fairport as a hobby. That vineyard soon became another business venture - Casa Larga Vineyards.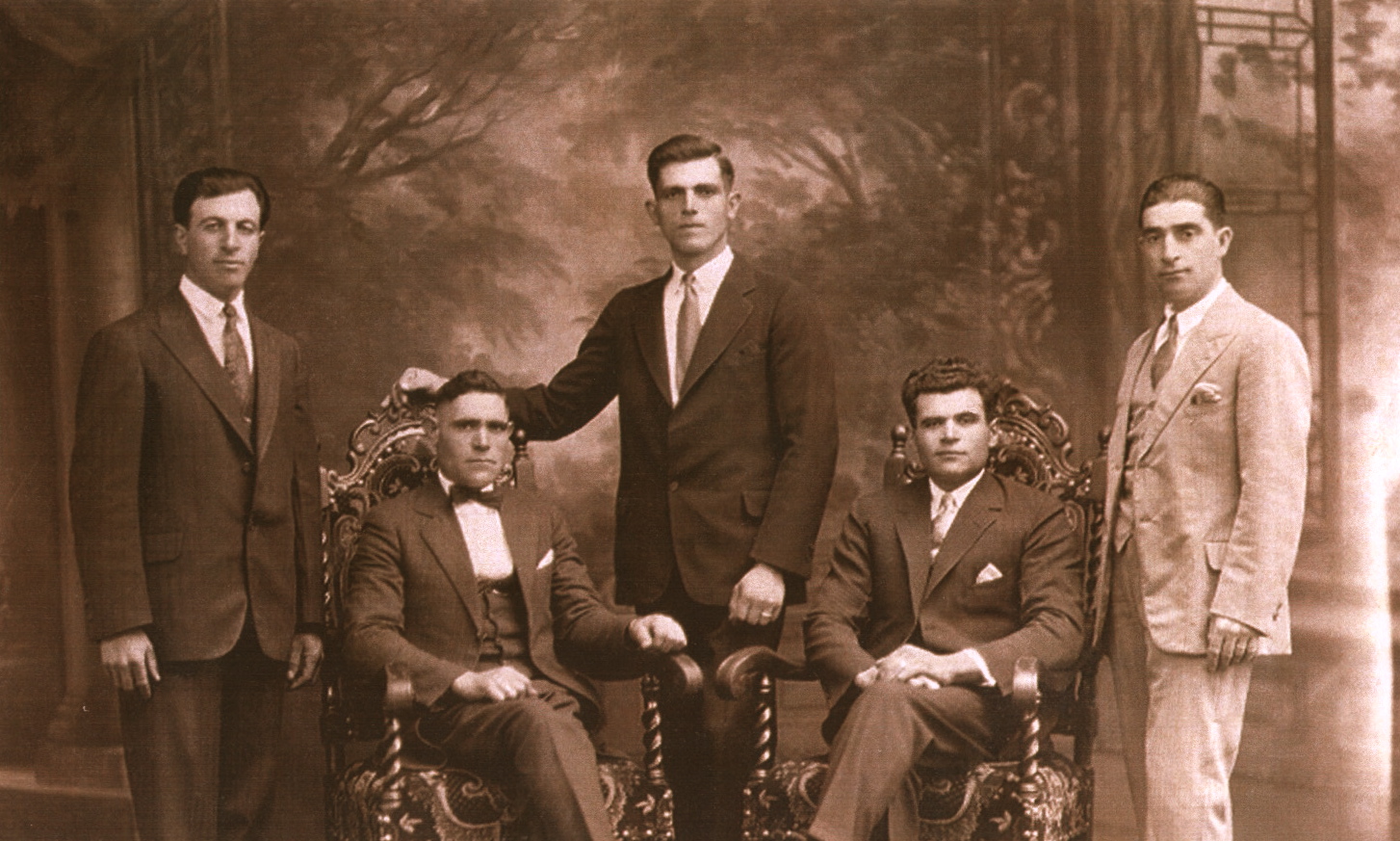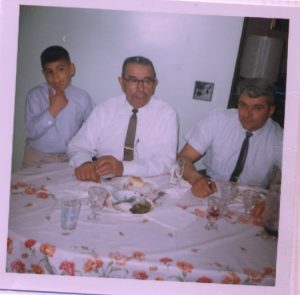 The Winery Begins
In 1974, Mr. C planted the first two acres of vines atop a picturesque hill in Fairport, New York, naming it "Casa Larga," after his grandparents' vineyards in Italy.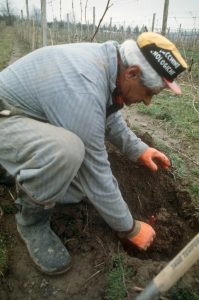 A piece of Italy in the heart of Monroe County, Casa Larga embodied Mr. C's dream - serving as a symbol of his dedication to the preservation of his Italian heritage. Passion, patience and tenderness were his gifts to the vines and the wines they produced.
It takes about four years for vines to mature enough to produce good wine-quality fruit. The first harvest came in 1978, producing Casa Larga's first vintage, along with three awards at the New York State Wine Competition. Estate White (currently Pallido) and Estate Red (currently Tramonto) were two of the first wines produced. They earned silver and gold medals in the first competition in which they were entered
Mr. C's hobby matured into a larger business, and Casa Larga became the 21st licensed winery in New York State. Casa Larga had now entered the golden era of New York State winemaking, becoming an icon, as well as a sparkling jewel of the Finger Lakes and Rochester regions.
A New Era
Andrew and Ann had three children: John (Marie), Mary Jo and Andrea (Dennis). Andrew and Ann were also blessed with a healthy harvest of grandchildren (Nina Marie, Andrew John, Alana, Andrea, Maria, Lucy, Andrew, Thomas and Elizabeth).
In 2004, Casa Larga's founder Mr. C passed away. Anyone who knew him was immediately captivated by his striking build and charismatic personality. Mr. C was succeeded by wife, Ann (Mrs. C), who left us in September of 2015. She gave us a legacy of family, charity and tradition. Mrs. C was a uniquely great lady and her many passions made Casa Larga what it is today. Her love of our family was matched in her generosity to others and her deep faith. She and Mr. C gave us our old-world approach to making wine and doing business.
Their three children are continuing their legacies - each has an active role at Casa Larga Vineyards. Andrea is Director of Marketing, Mary Jo is Director of Accounting and IT, and John is Director of Winemaking. As the vineyard and winery continue to operate under the watchful eye of Mr. C's children, a variety of other family and non-family employees at various positions are also continuing the legacy. Several grandchildren can be seen on occasion at the winery, doing their parts to continue the family tradition.