Due to recent UPS changes due to the ongoing COVD-19 pandemic any packages shipped to a business that is closed will be returned to us immediately and the sender will be responsible for return costs. If you would prefer, you can choose to have your package sent to a UPS access point to be picked up at your convenience or ship directly to your home address. If you have any questions regarding these changes please email cameele@casalarga.com or call (585) 223-4210.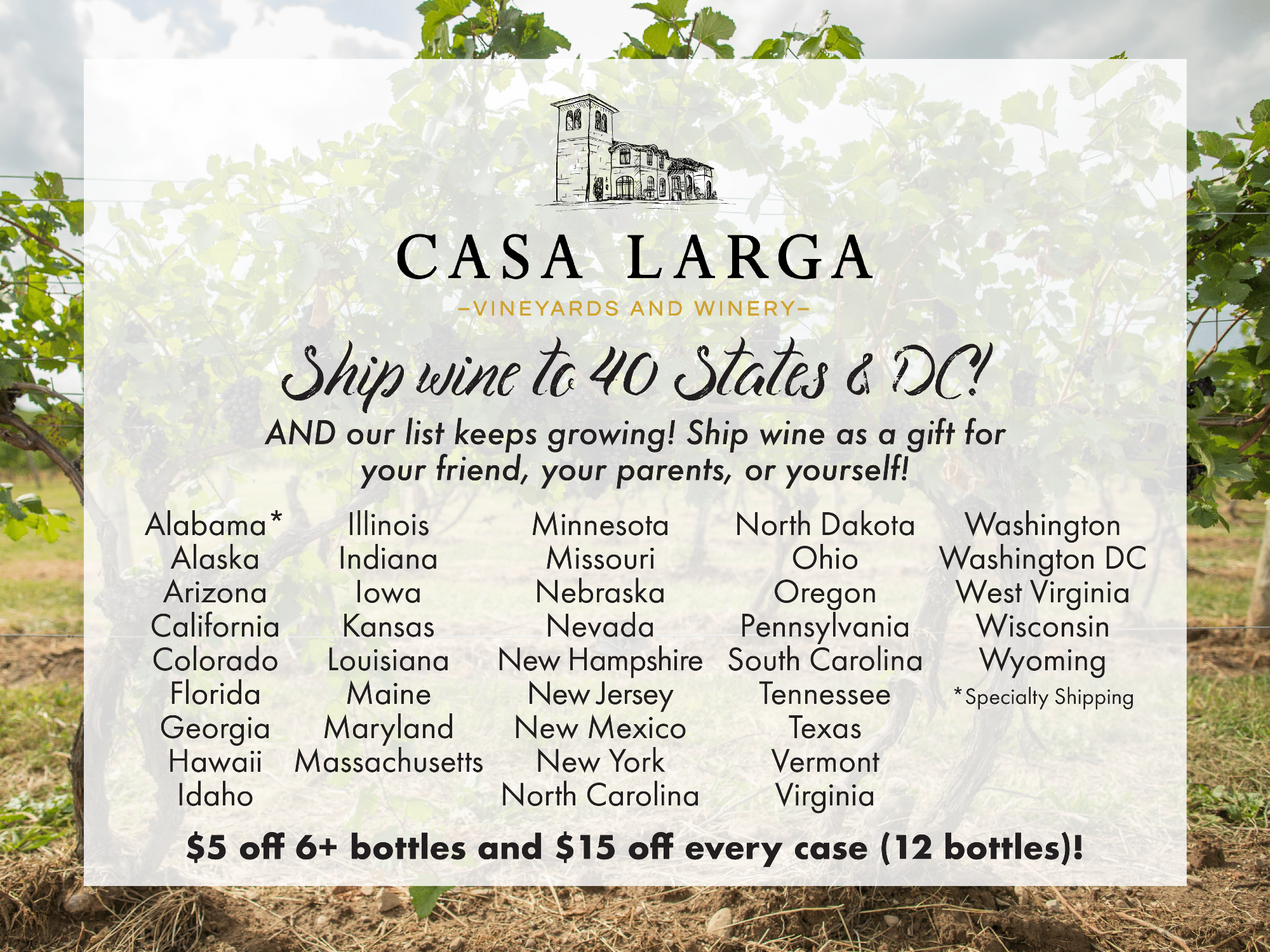 Wine gift baskets and gift sets make the best gift for any occasion. If you're buying something for an in-law, a host gift, a boss, or even just for yourself we offer a wide selection for every need and every budget. Listed below are all of the gift sets we have available at this time.
Items for our baskets are available seasonally and may not be available year-round. We do our best at keeping this list up to date but the best source to check if the basket you're looking for is in stock is by calling us at 585-223-4210 to check the availability.
Want to personalize your gift even further? All of our baskets are available to order with Custom Labels on the wine. Visit our Custom Labels page to see all of our label options. Please allow for 4-5 business days for the labels to be made and the baskets to be packaged.
The following baskets are available for store pick-up and local delivery only.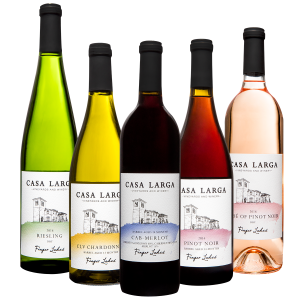 Cab-Merlot, CLV Chardonnay, Dry Riesling, Pinot Noir and Rosé of Pinot Noir, all inside a seagrass gondola.
$105.00
The Impressions baskets make great gifts with custom labels. Add a custom label to each of the bottles in the basket to enhance your gift!
$10 for 5 standard labels
$20 for 5 full color labels