Due to recent UPS changes due to the ongoing COVD-19 pandemic any packages shipped to a business that is closed will be returned to us immediately and the sender will be responsible for return costs. If you would prefer, you can choose to have your package sent to a UPS access point to be picked up at your convenience or ship directly to your home address. If you have any questions regarding these changes please email cameele@casalarga.com or call (585) 223-4210.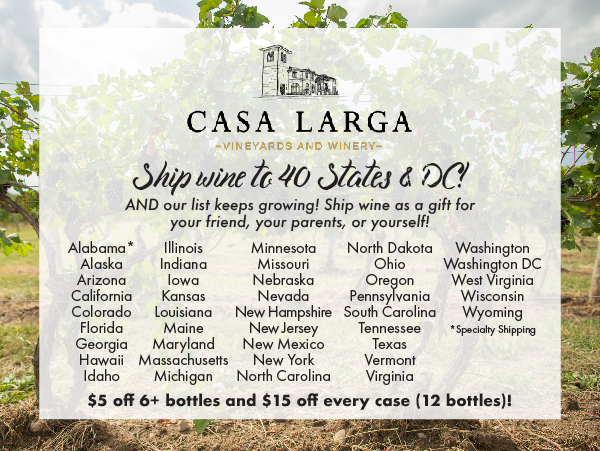 Our 2018 Rosé of Pinot is Here!
Add a touch of style to light fare and warm weather gatherings with this crisp dry rosé of 100% Pinot Noir with elegant berry and cherry notes.
Stay tuned for the release of our 2018 Dry Rosé!