Consider a Sunday Wedding
As you plan your big day, there are so many factors that go into each decision - big and small. Here are a few reasons to have your wedding on a Sunday:
Discounts
Couples may save up to 5% for a Sunday wedding.
Casa Larga offers a 5% discount on the wedding package for weddings booked on a Sunday.
Ask for our list of preferred vendors who may also offer discounts for Sunday weddings.
Timing
Don't worry about the "surprise" factor - your Save the Dates will take care of that, giving your guests plenty of time to plan.
Attendance for Sunday weddings is usually the same as a wedding on a Saturday.
Out of town guests only need to take off one day of work (Monday) to travel home (if you have a Sunday evening wedding).
Your wedding rehearsal will conveniently land on a Saturday!
Sundays also give you a flexible start time for your wedding - start earlier in the day for a brunch wedding or pick your best evening time to match your wedding day vision.
Call Belinda at 585-223-4210 x126 for more information and available dates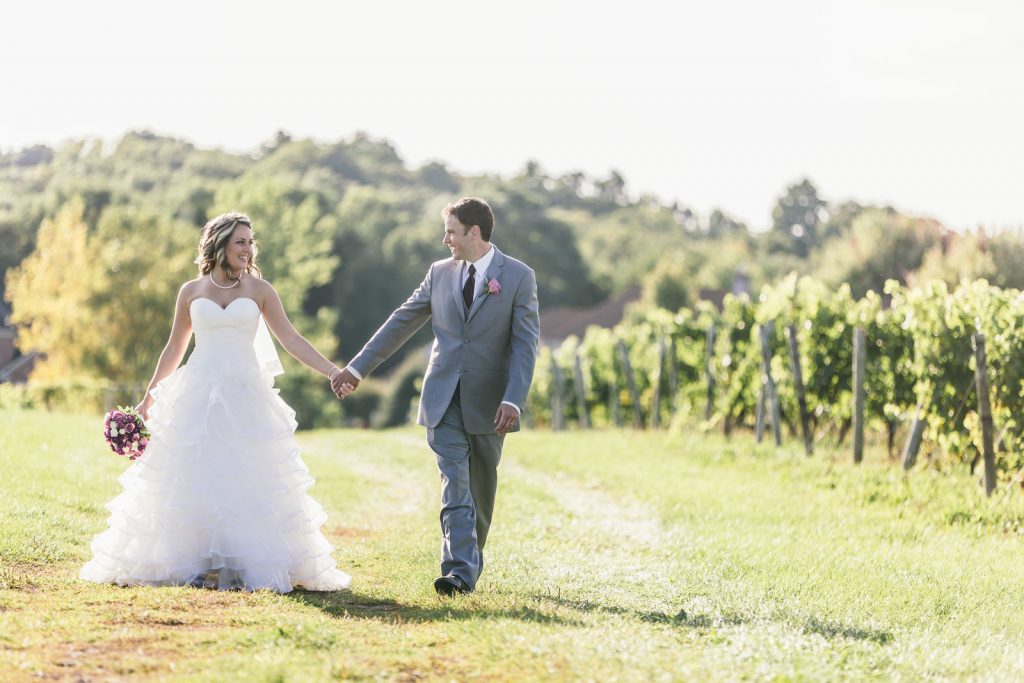 Morning Celebrations
Consider an early Sunday ceremony and take in the beauty of Bella Vista and Casa Larga's vineyard blanketed in morning daylight. Follow your ceremony with a trendy brunch reception. Complete the celebration with a Mimosa and Bloody Mary bar!
Sunday Wedding Story
"Casa Larga gave us the fairy-tale wedding we had always dreamed about. The space itself is picturesque: a deck overlooking the vineyards and a large ballroom surrounded by windows. With the wedding on a Sunday, we were able to have a smaller, more intimate celebration and still have full access to this large and beautiful space. Our out of town guests were easily able to come up and spend our Saturday rehearsal with us. All of our guests agreed that the staff at Casa Larga was very friendly and accommodating. They took care of every small detail and ensured that as the Bride and Groom, we were never wanting for anything throughout the night! We are grateful to Casa Larga for making our day so memorable."
- Alex and Shane Rhinewald
Tour our Facility
---
with Belinda Countryman, Director of Special Events and receive a complimentary wine tasting.